Conte: 'Chelsea's squad is complete, Oscar and Fabregas aren't moving to Milan'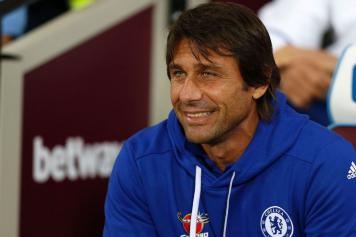 22 November at 10:49
Six straight wins in the League, first place in the EPL, and no goals conceded in that time. Antonio Conte has pulled off quite the coup in turning Chelsea around, hasn't he?

"I'm especially happy for the players, he told the Gazzetta dello Sport, "first place isn't just a reward for our work, but it also shows that we're on the right path.
"We shouldn't forget, however, that the atmosphere in the changing room was sullen six weeks ago, after the defeats to Liverpool and Arsenal".
The former Juventus Coach then went on to talk about transfers, poo-pooing any notion of Oscar or Cesc Fabregas moving to Inter or AC Milan.
"Gossip. I am not going to send them away. They are important players for Chelsea.
Will we buy a defender in January? The squad is complete, this kind of talk is premature.
The Apulian native then went through his squad, and had some special praise to lavish on Victor Moses...
"Victor Moses? I picked up on his potential from the first days of summer training. He has important qualities: his technique, his strength, his ability to cover seventy metres on the wing.
I find it incredible that someone like him should have been underestimated.
"Pedro is perfect for the 3-4-3, Diego Costa is one of the best centre-forwards in the world. Hazard is an indisputable talent and a wonderful boy".
@EdoDalmonte