Conte defends under-fire €40m signing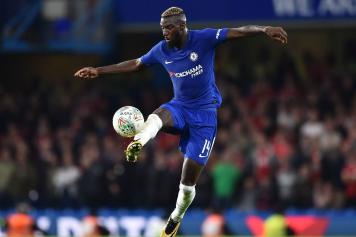 06 December at 16:00
Chelsea has come out in defence of under-siege defender
Tiemoue Bakayoko.
The French midfielder was roundly mocked on social media for his poor first touch in last night's 1-1 draw with Atletico Madrid.
The former Monaco man was acquired for
€
40 million last summer, but has yet to prove that he belongs in the EPL, though he has already played double-digits games for the Pensioners.
"He is a young player, only 22.
"He is working to try to improve and go into our idea of football.
"It's important to have patience and understand mistakes during the game are normal, from every player.
"My task is to try to improve my player, especially if a player is 22 years old. He has a lot of space for improvement. At the same time, I am very happy with his commitment and work."
Conte has been known to work central midfielders very hard and get them to improve, revitalizing Andrea Pirlo's career but also getting the most out of less talented players like Simone Padoin.
#NotMyMidfielder https://t.co/8EqrvY0WDA

— Ady Tranter-Solem (@AdyTranter) December 6, 2017