Conte joins Mourinho as favorites for PSG job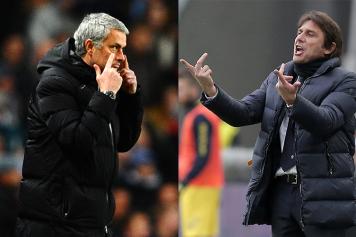 10 November at 10:20
Le Parisian reports
that, should Paris Saint-Germain fail to reach the semi-finals of the Champions League, Unai Emery's contract extension will not kick in, and he will be out of a job. Recently, reports state the French giants are hot on the tails of Manchester United's Jose Mourinho, but now you can add Antonio Conte to the discussion.
The paper reports that PSG has made contact with the Chelsea boss' entourage to open discussions for a move in 2018. The Italian tactician finds himself embattled at Stamford Bridge only months removed from leading his club to the Premier League title.
Conte is reportedly linked to Chelsea until the summer of 2019. However, if his club continues to struggle, and if reports of his unhappiness with the club's executives increase, it's entirely possible that he could be without a position sooner rather than later.
This discussion can, however, be rendered moot if PSG reaches the semi-finals. It will be hard to justify releasing Emery from his contract after a successful campaign. But, should the outsized egos on PSG's roster continue to frustrate him, he could leave on his own accord.