Conte motivates players, not owners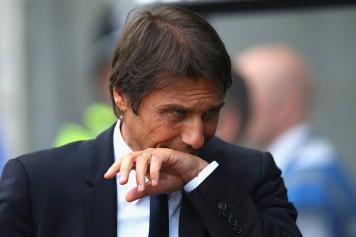 02 October at 18:45
In the midst of the summer transfer window, only weeks after Chelsea had won the 2016-17 Premier League, rumors began to swirl that manager
Antonio Conte was prepared to quit after a single season.
Under other circumstances, such talk could be dismissed as rubbish, but Conte's history lent credence to them.
In two stints with Juventus – separated by six months – Conte managed 129 matches, and won five trophies in three seasons. Additionally, he has won Serie A manager four times.
However, his average coaching tenure is astoundingly just a shade over one season. In 10 years he has managed 9 different teams, including the Azzurri.
If you remove the two years as national team manager from his record, he's managed eight clubs in eight years.
For a manager of his pedigree, one wouldn't be faulted for thinking clubs would do everything in their powers to retain his services. However, though he excels at motivating his players to reach their potential, he's less successful at motivating owners to open their checkbooks.
His high-profile split from Juventus was reportedly due to the club's unwillingness to accomplish his transfer goals.
The sale of Emanuele Giaccherini to Sunderland in 2013, and their inability to bring Juan Cuadrado to Juventus Stadium frustrated Conte.
Ironically, after losing out on the Colombian and moving to the national team, Conte watched as the Bianconeri bought Cuadrado the next season. Now Conte manages Cuadrado's old club, Chelsea.
After bringing in Antonio Rudiger and Alvaro Morata, Conte was unable to acquire the services of Romelu Lukaku, Ross Barkley, and Fernando Llorente. Once again, Conte became
furious that owner Roman Abramovic failed to do everything in his power to bring those players to Stamford Bridge.
It's unclear how capriciousness will affect the legacy of one of the greatest Italian tacticians of all time. However, if he continues to rack up trophies at an astonishing rate,
I doubt many will fault him for giving in to frustrations.
Matthew Klimberg