'Conte or Ancelotti': Costacurta and Albertini name their replacement for Ventura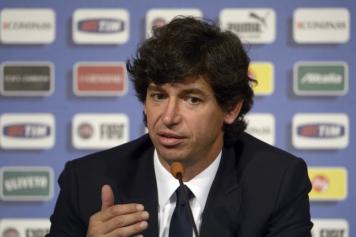 14 November at 21:52
Italy drew Sweden last night at the San Siro as they were eliminated from the 2018 World Cup. The last time Italy failed to make a World Cup? 1958. This was also Gigi Buffon, Andrea Barzagli and Daniele De Rossi's last games for the national side (as Chiellini might also follow them into retirement as well). It was really a sour night for all of Italy as the Italian people are now ready to look forward to the future. Gianpiero Ventura has been heavily criticised as he will likely be let go soon. Here is what Costacurta and Albertini had to say on matter as they spoke to the Italian press:
Albertini said: " To choose an Italian national team coach isn't easy since he will always be put into discussion. I think Italy need a coach who has a lot of international experience, someone like Carlo Ancelotti. It will be up to the president to choose, let's see how things evolve in the coming days. Serie A? I like the Serie A this season, Inter are playing well, Roma and Napoli are solid but Juve are still the team to beat for me".
Costacurta then added : " I know Ancelotti and Conte well, both would be great choices. I think we have to change the mentality a bit, I wouldn't mind seeing a coach who would be the Italian interim coach and who would also be a club coach as well...".
Jean-Luca Mascaro (@CalcioNews89)