Conte pens farewell note to Chelsea after being replaced by Sarri; fans react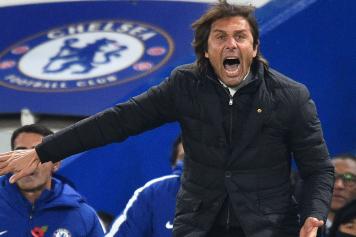 16 July at 15:50
Antonio Conte's 2-year spell at Chelsea Football Club came to an end the other day, after the club decided to replace with with Napoli head coach Maurizio Sarri.
Conte's first Premier League season with Chelsea saw him lift the title, whilst he won the FA Cup in his second year. However, for one reason or another, Chelsea deemed this as not good enough and Conte has been sacked and replaced.
In a message released by the LMA, Conte thanked the fans, as well as spoke about his future:
"I
would like to thank all of my friends at Chelsea Football Club for their hard work and support over the past two seasons which enabled us to win the Premier League and FA Cup together.
"
To the players, whose talent and commitment was so important to our successes, I thank them for everything. It has been a pleasure working with them every day,
"
To my staff, who always worked so hard, I must say thank you and well done for their professionalism and dedication throughout.
"
I have enjoyed my time in England and London so much and I want to thank the Chelsea fans who have been amazing to me and my Family. It was fantastic for me to be able to share my emotions, passion and enthusiasm throughout two unforgettable seasons with these amazing Chelsea supporters, who will always stay in my heart 'I hope Chelsea will continue to be successful and I wish everyone well for next season. 'I have made many memories during my time with Chelsea, which I will take with me into my next challenge."
For more news, views and features,
visit our homepage.
Check our gallery to see how Chelsea fans reacted on Twitter to Conte's statement.
@snhw_