Conte praises Atalanta and gives his take on Eriksen and Vidal to Inter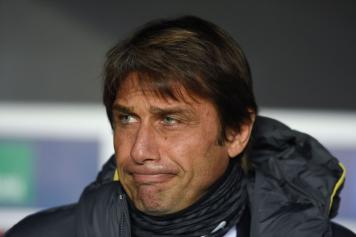 10 January at 14:40
Inter Milan's coach Antonio Conte spoke to the press
on the eve of his team's Serie A match against Atalanta. The manager answered questions from journalists present at the regular pre-match press conference at Appiano Gentile.
"It would be important to win because Atalanta is a strong team, at the moment the best in the league. They are doing well and continue to grow. I consider them much stronger than last year and it will be a demanding test for us," he said.
The former Juventus and Chelsea manager also went on to praise the manager of Atalanta, Gian Piero Gasperini, who has been doing a remarkable job with the
Dea
in the past couple of years.
"Gasperini is doing a great job and over the years the quality of the squad has improved and also the ideas because they work on the details. Congratulations to them, I had no doubts about Gasperini who makes his players work like workhorses. They are beautiful to watch.
"Guardiola's words about Atalanta? We are preparing well, as well as them. Let's see what kind of match it will be tomorrow. I expect an intense and physical game. We must be happy with our path and try to improve, we are working to maintain our intensity throughout the game. Atalanta has been like this for some time with Gasperini and they are ahead.
Conte then addressed the current situation of the team, the players he has at his disposal. Moreover, he gave a brief and ambiguous comment about the ongoing transfer market, with Christian Eriksen and Arturo Vidal being the top names on the Nerazzurri wishlist.
"Skriniar and Barella are disqualified. Vecino? Nothing serious happened and I would not exclude his presence like some did today. If I prefer Eriksen or Vidal? I already told you that I don't talk about the market because it wouldn't be fair to talk about players belonging to others. From here to the end of the market, only the club will speak on this, not me.
"Winter champions? It would have little value. Whoever crosses the finish line, wins. Having said that, we have to win tomorrow and it won't be easy because I think Atalanta want to steal the idea. We must try to have a great match and ask a lot from ourselves, trying to go beyond our potential."
Conte went on to speak about the importance of balance between attack and defence, the importance of team leadership in relation with the arrival of Zlatan Ibrahimovic at AC Milan as well as the situation of Diego Godin at the club amidst the rumours of a possible premature departure of the Uruguayan defender.
"Will the team with the best defence win again this year? To win you have to score goals and for this reason, the offensive phase is also important. But balance is fundamental because there are teams which score a lot but also concede a lot.
"Ibrahimovic? I welcome back a great champion like him, at one point I tried to convince him to come to Chelsea. I respect him a lot and he can give a lot in terms of personality. He can empower the whole Milan environment. Leaders at Inter? We have a well-cohesive group which grows, which begins to understand many things like who is strong on the pitch is also strong off the pitch.
"Godin? This is always a rather special month but you have to be smart and understand that there can be many rumours, you have to know how to give weight to the right ones. For us coaches it is sometimes difficult to manage certain situations because even untrue news come out," Conte concluded.