Conte: 'Why I've changed my look…again'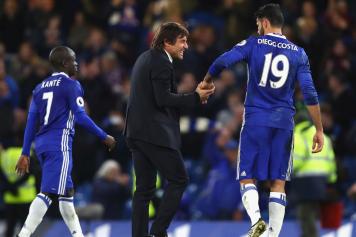 24 November at 22:07
Seven days ago Antonio Conte showed up in front of media with an uncommon grown beard. The Italian tactician explained his new look this way:
"I don't know if I look goodbut my wife
suggested me to try for once. This is the first time, we can see if it brings
good luck.
This is the first time that I
try
to change my look,
but
that's my
wife
's
decision
.
[If it brings luck], I hope to finish the season with a long, long beard."
​Despite last week's win against WBA, however, Conte decided to shave and journalists did ask him the reason behind his new decision, Conte's reply was pretty straightforward: "I wanted to try a new look but yesterday my daughter told me I looked older with the beard s I've decided to cut it. What did my wife say? My daughter is more important than my wife."