Coutinho breaks into tears as Liverpool reject latest Barcelona bid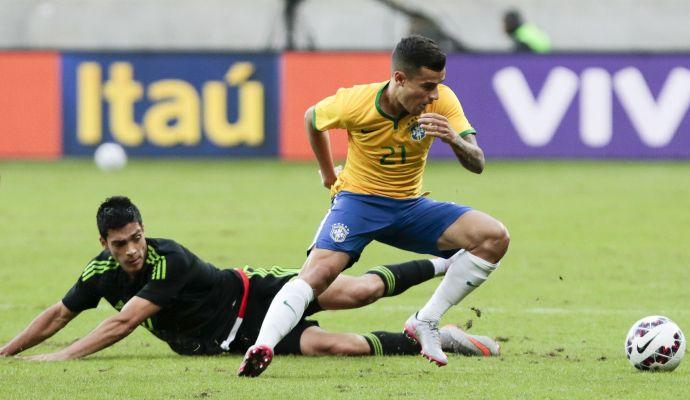 2017-01-09 - 20:00
As reported in Spain, Liverpool have refused in the last hour of the market an offer of 160 million EUR from Barcelona for their talented Brazilian. The British club denied the Catalan giants their key target after Neymar's departure, Philippe Coutinho. PSG's timing of the transfer made it difficult for Barca to realistically find an adequate replacement, even if they took in a massive sum of cash. Dembele was brought in from Borussia as a stop gap replacement, but Coutinho was the gem that they had become obsessed with since his compatriot moved to Paris.
According to Mundo Deportivo
, the skillful player who contributed last night to Brazil's victory over Ecuador has long been in the Blaugrana club's sights, and they had hoped an offer 160 million EUR would convince the English club. The denial would come a few hours after the closing of the market, just as Selecao were on the field for their World Cup qualifier, and some of Coutinho's companions reportedly had seen him crying after learning the news of his failed transfer to Spain. It's yet to be seen whether this is the end of the Barca-Coutinho story, or just the beginning...