CR...6 in a row: Juve rely on Ronaldo's goals to end as leaders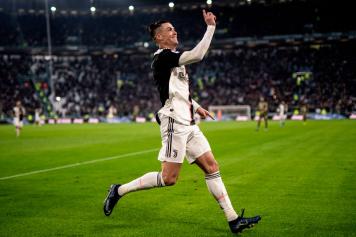 12 January at 15:40
Juventus are smiling after Inter's draw against Atalanta last night, although it could have been even better. Handanovic saved a penalty late on and VAR failed to award the Bergamo side yet another one. In any case, as Tuttosport highlights (
via IlBianconero.com
), a win tonight would nullify the controversy.
For the Turin side, Cristiano Ronaldo will be very important, as always. The Portuguese has scored in his last five games and he doesn't intent do stop there. Should he score against Roma this evening, then CR7 would become CR...6 in a row.
Against the Giallorossi, Ronaldo have good memories: 7-1 win with Man Utd in the Champions League, bagging himself two goals in the process. On the other hand, he has never won against them at the Olimpico, losing 2-0 last season with Juventus.
However, it will take some more work before he can break a record in Serie A. Last season, Quagliarella scored in eleven consecutive games, although this is certainly secondary goals for Ronaldo. Above all, he will want the team to win and thus overtake Inter in the standings.