Craig Shakespeare sacked by Leicester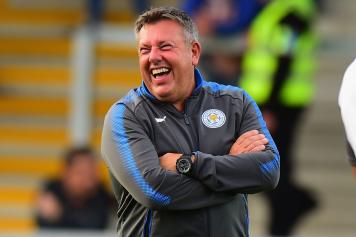 17 October at 17:45
The 53-year-old joined Leicester in 2011, for his second spell as assistant manager at the club, along with Nigel Pearson and remained in the role when Claudio Ranieri took over in 2016.
He was a key part of the group who won the Premier League that year and took over from the Italian when he was sacked the following February, keeping the job on an initial temporary basis until the end of the season.
He was then named permanent boss in the summer, signing a three-year deal, but has now been sacked four months later.
Speaking prior to Monday night's game, Shakespeare said: "It's the reality, we all understand that you can draw four games on the trot and the spin becomes that you haven't won for four games.
"With the amount of coverage on TV and radio, social media and online comment, it's normal now to be questioned after four games.
"The key thing is don't try and get too agitated and upset if people don't like the way you're doing things - of course it's lovely to be well liked but for every pat on the back there's a kick up the bum coming in a week's time. As long as you're quite level with your highs and lows, you've got to maintain that because ultimately it's the players and the owners who will have a bearing on how you succeed."