Crespo reveals why Messi doesn't want Icardi in Argentina's World Cup squad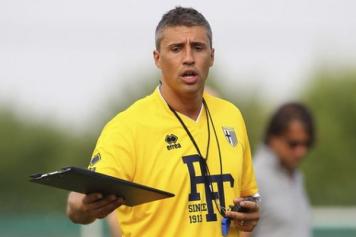 12 May at 17:50
During an interview with La Gazzetta dello Sport, former Inter and AC Milan striker Hernán Crespo spoke about why Mauro Icardi is such an important player for Inter.
The 42-year-old also revealed that Barcelona superstar Lionel Messi is behind Jorge Sampaoli's reluctance to call him up to the Argentine national team squad ahead of this summer's FIFA World Cup in Russia.
Here is what he had to say
:
"In the penalty area, no other player in the world is as good as him. When he gets the ball, he's deadly. Of course, if you want to build a move from deep, then Agüero is more suitable. After Cristiano Ronaldo and Lionel Messi, who are both from another planet, there are many strikers who could potentially be considered as the third best in the world. In my opinion, Icardi should definitely be considered among them.
"Argentina? It seems to me that Icardi is not one of Messi's friends. The national team is now made up of a magic circle, do you understand me? Icardi is not part of the circle and therefore, unfortunately, he will not go to the World Cup in Russia. This is my opinion. The team needs a striker like him, but Sampaoli and Messi think otherwise.
"Inter must do everything they possibly can to keep him. The Nerazzurri directors are good and will solve his future no problem."
Gallery: Icardi stats this season
(La Gazzetta dello Sport)
Jordan Russell (@JordRuss96)