Cristiano Ronaldo: 'I still remember the affection that Manchester gave me'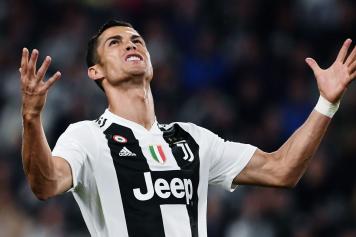 22 October at 19:50
Juventus star and former Manchester United player Cristiano Ronaldo has revealed that he won't celebrate if he scores against his former club on Tuesday evening.
Ronaldo left Manchester United in 2009 after winning the Ballon D'or once and winning the UEFA Champions League in 2008. He appeared around 200 times for the Red Devils, scoring 84 times for them.
The Portuguese
star was involved in Juve's pre-game press conference
for the game against United at Old Trafford tomorrow. He was asked if he will celebrate if he scores tomorrow.
He said: "I did not celebrate four years ago. It remains the same for tomorrow."
When asked about United, Ronaldo said: "It will be a difficult game, United is a great team, but we are at Juvenuts, we have chances to win if we play well and we listen to the coach, United is respected, has experience, is a fantastic team. It is a great emotion, we have won a lot and I still remember the great affection of the city."
Ronaldo also said: "I do not want to compare Juve and Real Madrid, they are both incredible teams. I made a great path to Real, now I'm at Juventus and I'm very happy, I played United, Real and Juventus, I consider myself happy and lucky."
For more transfer news and updates, click here
Kaustubh Pandey (@Kaus_Pandey17)