Cristiano Ronaldo is carrying Juventus on his shoulders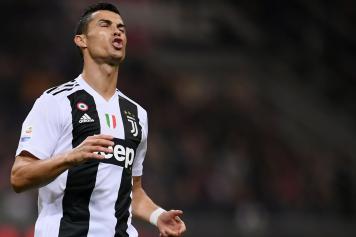 02 December at 20:20
Cristiano Ronaldo was the author of another awesome performance in yesterday's match against Fiorentina, he scored the third goal that allowed Juventus to confirm their lead in Serie A.
Since his arrival in Turin, CR7 carried his team on his shoulders with 11 goals and 6 assists. His last performance has been remarked by the newspapers.
"The last match of the outgoing Balòn d'Or is characterized by the first yellow card, the first substitution and a perfect penalty: tenth goal in A, according to
Corriere.it
.
Tuttosport
emphasized on the great assistance for Juventus. "He cleared the road to Bentancur's goal with a manual movement, then he exerted the usual and constant pressure on defense".
After his tenth goal, Cristiano Ronaldo leads, with Piatek, Serie A's top scorers table.