Dani Alves makes insensitive comments about Davide Astori's death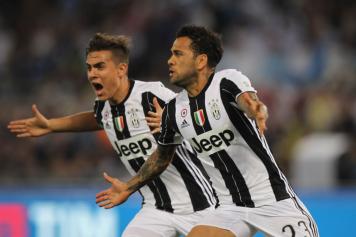 06 March at 16:45
Paris Saint-Germain star Dani Alves has made rather insensitive statements about the tragic death of former Fiorentina skipper Davide Astori.
The 31-year-old central defender was found dead in his hotel room in the early hours of the morning of Sunday, the 4th of March. Astori had played for the Italian national side during the FIFA World Cup 2018 qualifiers and had previously plied his trade with Cagliari, Roma and AC Milan too.
PSG right-back Dani Alves was asked about Astori's tragic demise
by Gazzetta dello Sport
ahead of PSG's Champions League Round of 16 second leg tie against Real Madrid. The Brazilian said: "We have not been disturbed because we did not know him very much, but I am grieving for his family."
"I think Davide did what he had to do in this chaotic world and is now in a better world. In the the world though, thousands of children who don't receive much attention die everyday and they are just as important."
"We all have to die sooner or later."
Kaustubh Pandey(@Kaus_Pandey17)