Serie A off to a fast start on Transfer Market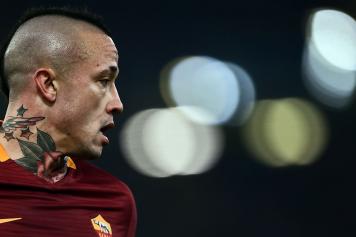 03 July at 16:00
Between the World Cup and the transfer window closing two weeks earlier than usual, there has been more urgency in the early stages of the transfer window. Clubs have done their best to take care of business quickly, and by looking at Serie A as a whole, so far this has created a positive trend for the league. Let's take a look at the significant players to arrive in Italy, those who left the league while also not ignoring the significant players who changed teams yet stayed in
Serie A:
In:
Lautaro Martinez, Can, Pastore, Kluivert, Coric, Marcano, Santander, Colley, Berisha/Durmisi,Lafont, Fabian Ruiz (not yet official)
Out:
Masina, Nani, Lichtsteiner, Rafinha, Torreira/Jorginho (they will almost certainly join Arsenal and Manchester City respectively)
Stayed in league despite changing teams
- Nainggolan, De Vrij, Asamoah, Perin, Verdi, Cancelo, Politano
​
Granted some significant players are bound to leave Italy in the coming weeks, but so far it's impossible not to call Serie A winners of the first month of the transfer window, since the level of talent in the league has increased and players who would have left to go abroad ended up joining another Italian club. There are also other winners worth mentioning:
Inter/Piero Ausilio
When Walter Sabatini abruptly left the club, right around the same time Fabio Capello resigned as Jiangsu's manager, there was rightfully a lot of concern about Suning's commitment to football. But since then things could not have panned out better for Inter- they qualified for the Champions League in dramatic fashion in last match of the season and they're off to a great start in the transfer window.
Sporting director Piero Ausilio deserves a lot of credit for completing two excellent Bosman signings (I refuse to call them free transfers since the details of Emre Can's move to Juve were disclosed) in Asamoah and especially De Vrij, landing a very exciting prospect in Lautaro Martinez and making a statement move by reuniting Nainggolan with Spalletti, while also upgrading the winger options by signing Politano.
Ausilio was able to do all this while having to raise funds to meet Financial Fair Play parameters- he accomplished this by selling players outside of the project (Kondogbia and Murillo) and numerous prospects from the nerazzurri's youth system while also retaining buy back clauses on the top ones expect for Zaniolo.
Juventus
The bianconeri started the summer with clear needs at right back and in the midfield while also needing to rejuvenate the defense and fully prepare for life after Buffon. While Emre Can is probably not enough of an upgrade to truly elevate Allegri's midfield unless Bentancur makes a big step forward, it's hard to argue that Marotta and Paratici have almost completed their check list.
Cancelo should be a massive upgrade offensively over Lichsteiner and De Sciglio, and considering how much Allegri previously improved Alex Sandro defensively, he could turn out to be a long term version of the player Juventus was looking for when they signed Dani Alves. Caldara should be set up succeed while he learns from Chiellini and Barzagli who recently resigned, and Juventus are looking to bring in another wing back to hold the fort until Spinazzola recovers from his recent knee injury. Landing Perin also has the added benefit of taking him off the market for Napoli and Roma, who will almost certainly sell Alisson before the summer ends.
Milan
You are probably surprised to see them listed as winners, but there's a saying in Italy that sums up their situation "Tutti I nodivengono al pettine"- eventually the brush gets to all the knots in your hair. While I don't know enough about Financial Fair Play to have a strong and educated opinion on the fairness of UEFA's recent ruling, it certainly does look like it will almost certainly force the current owners to sell a significant amount of their shares in the club (if not all). If this leads to Milan having established owners with a concrete track record the club will be much better off in the long run.
Monchi being Monchi
During his first summer as Roma's sporting director it felt like Monchi had his training wheels on. He didn't personally pick Di Francesco to coach the team (Baldini recommended him to Palotta) and the two new starters that made the biggest impact, Alisson and Pellegrini, were part of the previous regime. While Under certainly had his moments, the other Monchi type signing, Rick Karsdorp, suffered two significant injuries.
Fast forward to this summer and Roma has acquired quite a few intriguing prospects in Kulivert, Coris, Bianda and Zaniolo. Now these feel like the types of signing Monchi was brought in to complete, even Bryan Cristante who came with a significant expenditure, has the potential to see his value increase in the coming years.
I was going to do a list of the losers, but since Italy is out of the World Cup I'll spare you some bad news on Calcio. However the only clear ones are Milan's directors Fassone and Mirabelli, who this time last year were being praised from pretty much everyone including yours truly.
The fact that things change so quickly on transfer market is also why listing Lazio and Atalanta, who have lost significant starters, as losers is a bit premature when you consider how good their track record has been replacing stars. While the Azzurri may not be playing in Russia, there's plenty to be optimistic if you're a fan of Italian football.
David Amoyal (DavidAmoyal)