Davide Astori dies after sudden illness: Florence shocked and saddened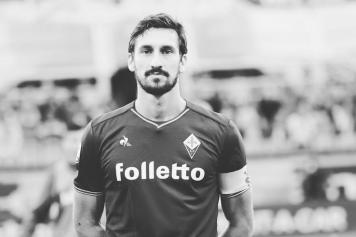 04 March at 13:00
He was a guy and I have goose bumps while I am writing about him. He was our captain, we are all in shock: Davide has died during a night before a game he'd have played to reach Fiorentina's target this season: Europe's qualification.
Davide was 31, he was born in San Giovanni Bianco, a small town close to Bergamo. He was always happy and smiling. He was also the first one to show his commitment and determination on and off the pitch. He had faith, he was a good guy.
Fiorentina have confirmed the tragic news. His teammates didn't see him in the breakfast room of their hotel this morning and became suspicious as he was not a late person.
He was born in January 1987, he was the captain of Fiorentina. He was in his room alone and was found dead at around 9.30 this morning.
​Florence is absolutely shocked this morning. The team is inside their hotel in Udinese waiting to know what to do. Both Udinese and Fiorentina have already confirmed that today's game won't be played.
​Translated by Lorenzo Bettoni
Giacomo Brunetti, reporter in Florence