De Boer: 'Kondogbia can be like Pogba, Brozovic can help Inter win'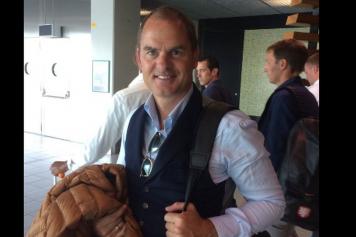 11 October at 11:50
Frank De Boer has made some interesting statements about his Inter team, claiming that Geoffrey Kondogbia "can be like Pogba" and that Marcelo Brozovic "can help Inter win".
"The mentality is changing in Italy", the Dutch Coach told media t a press conference at the 2016 Golden Foot Awards, "Juventus have changed the style of play a lot, I want to do the same with Inter.
"For me it's possible, Inter have a lot of history with high-calibre players. We can do big things. There are games every 3-4 days until December".
ON THE ROMA GAME
"We played well in Rome, but we made mistakes. When we solve them we'll have made an important step forward".
ON DARMIAN
"I don't want to speak of new players, but this isn't the time".
ON BROZOVIC
"It's important that he's played two game, it's important to me. He can help us win, it's only a question of time".
Su Brozovic: "E' importante che abbia giocato due partite, per me è importante. Per me può aiutarci a vincere, è solo questione di tempo".
ON THE SCUDETTO
"The situation can change day by day. After we beat Juventus many thought we could compete, but they've changed opinions since the Roma game.
"We're close to the team that I want".
ON KONDOGBIA
"He's young, he has to improve the small things.
"He has physique, quality, but needs to work on the details.
"He's like Pogba: it's the same role, he needs to win tackles, play simple, work on the details… but he has everything to be a top player".

@EdoDalmonte