De Bruyne: I only spoke to Mourinho twice when I was at Chelsea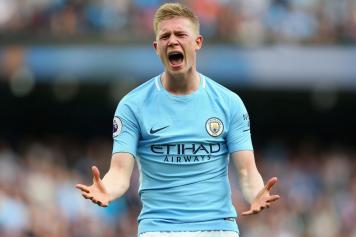 06 April at 18:10
Kevin de Bruyne has made some alarming comments about his time at Chelsea, and especially on his relationship with Jose Mourinho.
The Belgian star, now reputed among the world's best players, claims that he only spoke twice to the Special One, who was sacked the following season by the Blues after a terrible start left them floating above the relegation zone.
"I only spoke with him twice. That was (firstly) when I wanted to leave for Dortmund at the beginning of the summer," the Belgian said.
"And then at the second meeting I just said: 'for me it's better to go. I want to play football."
The Manchester City star would return to Germany (Wolfsburg) only to be acquired for a massive
€ 74 million in 2015.
Though the 26-year-old has made some comments which explain his statements, questions remain as to Mourinho's leadership, and the fact that he has been responsible for selling players like Romelu Lukaku, Mo Salah and De Bruyne.
"I'm not somebody who speaks a lot with coaches," De Bruyne continued, "I think if the coach wants to speak with you then you just do it.
"He's the boss. You can be good with each other but still there's a distance between a coach and a player."