De Laurentiis rules out Laxalt and Kean moves; but Rodrigo "intrigues" him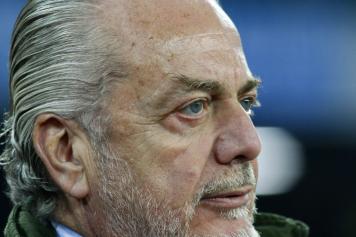 31 July at 16:00
Aurelio De Laurentiis, the President of Napoli, spoke to the microphones of Neapolitan radio station
Radio Kiss Kiss
on several topics, including rumoured arrivals, departures and other rumours.
ON MARIO FERNANDES - "
CSKA has asked for 25 million? They would not be a big problem, a medium-good full-back can go from 8 million or 30 million. I do not know this negotiation of Giuntoli."
ON KEAN - "
False, Raiola has never called me."
ON RODRIGO - "
It intrigues me? True
."
ON LAXALT - "
False, I did not talk to Preziosi, maybe Giuntoli spoke about it, Laxalt is a medium-good profile but Preziosi is a very expensive out-going shop, it's always complicated to talk to him, not having the turnover to bring Balanced accounts must make low-cost and high-cost inbound operations."
ON LUPERTO-EMPOLI -"
It's true, even if the president of Empoli did not behave very well with me, even if I do not want to say what he did because there are other people in the way, he is good at football, but I do not love the world clever, but also very clever."
ON CHIRICHES TO SAMPDORIA -
"False, Ferrero did not call me to ask me Chiriches We are talking about the legacy of the League, maybe in one of these interviews I asked Chiriches, but I told him I need."
For more news, views and features,
visit our homepage.