de Ligt confirms Ajax exit as Barcelona directors are in Amsterdam to close the deal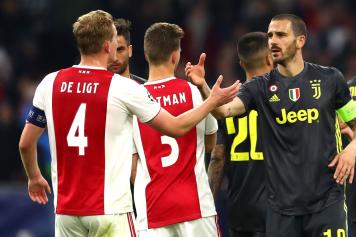 13 May at 12:00
Matthijs de Ligt's time in the Dutch capital looks set to be coming to an end.
The Dutch defender and captain of Ajax spoke to Fox Sports after his side's victory yesterday over Utrecht, which practically hands them the title thanks to PSV's defeat.
"My last [game at] Joahn Cruyff Arena? I don't know yet. There are negotiations, but there is still no agreement with whom? The newspapers write. Choose one of you."
Mundo Deportivo writes, that a delegation from Barcelona is in the Netherlands to speed up the negotiation to ensure that the Dutch central defender will end up in Catalonia.
However, Italian champions Juventus are also interested in the player, as the side look to replace Barzagli, who will retire at the end of the season. The player impressed with his two performances against the Italian's when Ajax knocked them out of the Champions League.