De Sciglio: 'Here is why we sat back after going 2-0 up'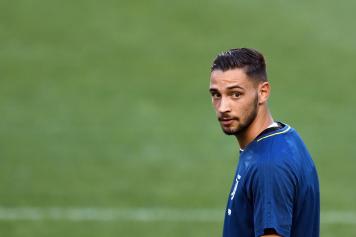 13 February at 23:52
Juve and Tottenham ended up sharing the spoils tonight as Mattia De Sciglio spoke to
Premium Sport
after the game, here is what he had to say on the matter :
" We knew that it was going to be a difficult game since they are a great squad. They might give up goals sometimes but they are very strong up front. They really are a big club. When we went up 2-0, we started sitting back a little since we wanted to be compact. By doing so, we gave them too much room to create plays and they came back into the game. There is still one game to be played as both clubs are still in it. Why did Juve sit back?
Well we wanted to cut off their central passing which they often do but we didn't have enough energy to then counter-attack them
. Wembley? It won't be easy but we want to reproduce those first ten minutes of tonight's game. We want to qualify to the next round...".