Del Piero: 'I thought CR7-Juve was fake news. He's like Lebron'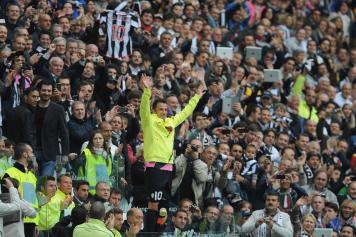 12 September at 11:45
Alessandro Del Piero is very buoyant about Juventus' chances of winning the Champions League,
and believes that CR7's arrival is key.
The Bianconeri legend has even compared the Portuguese international to Lebron James, the two considered to be players who can guarantee a good shot at the most prestigious trophies.
Speaking to the Gazzetta dello Sport, the former No.10 said that Juventus can turn the corner despite being "affected by recent negative results, that's certain. But those finals were lost at the end of extraordinary seasons, and against stronger teams. It's not a curse."
"The Champions League is a great objective. Fascinating, too, the club has shown that it's ready to go over the top by launching such an ambitious project, it reminds me of my Lakers bringin in Lebron James. I like it a lot."
ADP also added that :
"Ronaldo is a great champion, and has the kind of mentality that only sporting greats have. It'll be contagious. My first reaction when we signed him? I simply didn't believe it, I thought it was fake news!
"I'd certainly beat him in a free kick challenge, but if I lose I'll justify myself by saying that I haven't played in a while."