Del Piero: 'Juve will win the Champions League. I am surprised Ronaldo signed with them'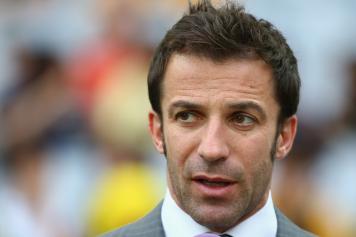 24 March at 21:30
Alessandro Del Piero spoke in a long interview with
Marca.
The former Juventus captain was present in Indonesia for the Champions League trophy tour and among many topics, he addressed the current situation in Turin.
"Juventus qualifying after the 2-0 loss was not a big surprise for those who, like me, know what Juve is. For those of us who know the club and its mentality. It's something that can happen. It was not easy but they played a perfect match," he said.
"Ronaldo's hattrick? That's why Juve bought time. He is a champion. He has already won the Champions League, he knows what it's like to play this kind of matches. He is focused on scoring, Juve bought him for this and the plan is going perfectly so far.
"If I am surprised he signed for Juve? A little yes. But not much. Cristiano could choose any team but choosing Juventus was a great deal. I am happy with what he has done, now he must make the Juve fans happy and I hope he continues to score in all ways.
"I am sure the Bianconeri will win the Champions League. They reached the final twice in the last four seasons and have won seven league titles in a row. This Juve is making history.
"Zidane? I was a bit surprised by his return to Real Madrid. Him at Juve? Zizou is a friend, I'd like to see him everywhere. Buffon? I was a bit surprised by him signing with PSG but Gigi wanted to play. It is a great combination. Dybala? He is a different number 10 compared to me but I like to see him play," Del Piero concluded.