Del Piero on the Old Lady's market "I hope Juve buy Italians"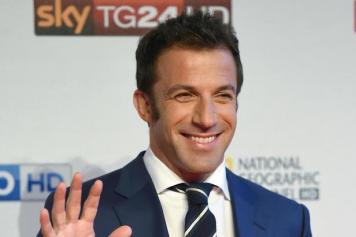 19 May at 22:40
Former captain of Juventus Alex Del Piero spoke at the program "Un Giorno di Pecora" on Rai Radio1:
"I'm always cheering for Juve, my heart is Bianconero and for the Champions League final I hope for a win. I hope with all my heart but also with the head, because Juve today has a state of form and awareness such as to beat Real Madrid, who have their own chance."
"After making a big shopping campaign with foreigners, I hope Juve can continue with the Italians, as they always have. Italian players to buy? There are so many strong youngsters like Belotti or Insigne, but I do not think either Torino or Napoli would sell them."
The last time Real Madrid played Juventus in a Champions League final was in 1998, when the Spanish club overcame the Old Lady 1-0 in Amsterdam. Del Piero started alongside fellow World Cup winner Inzaghi, with current Real coach Zidane playing in behind them. The Italians will hope for a better result this time around, as they look to succeed where they failed against Barcelona two years ago.