Dembélé reveals the reason behind his Barcelona struggles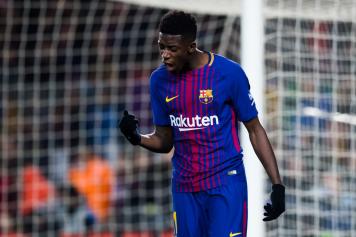 16 April at 12:05
In an
interview
with Telefoot, Barcelona player Ousmane Dembelè talked about his adventure in Barcelona, revealing some of his struggles.
"I'm not at my best, but I'm gradually getting better. I have to work on my stamina because I get tired quickly now. The criticism of my private life? In Barcelona, I have a better lifestyle than I had in Dortmund, where I didn't have a healthy lifestyle.
"Messi and Suarez? They give me advice. They've also helped me a lot on the pitch. It's difficult to adapt to Barcelona's style, of course. My future? I've signed a five-year contract with Barcelona, I will stay here for a very long time."
Dembele joined Barcelona ahead of the season for a fee of €115m, which is a price tag he hasn't lived up to yet, mostly due to his injury at the beginning of the season.