Desert night run: the ultimate training of Cristiano Ronaldo - video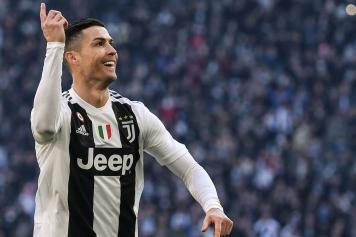 03 January at 12:30
A run in the desert in the middle of the night together with some of his friends and his son. Cristiano Ronaldo never stops training, even when he's on vacation. Once again, his professionalism is confirmed.
On holiday with his family in Dubai, where on January 3 there will be the Globe Soccer Awards, the Portuguese striker has posted on Instagram the video of his run in the desert.
"You have a good rhythm", is the incitement that is heard in the background, while Cristiano Ronaldo continues in his run.
The decision to train during the night was probably dictated by the climatic factor: during the day in Dubai, in fact, the temperature is too high to run outside. It seems like Ronaldo is ready to carry Juventus also in the second part of the season, starting with the Italian Super Cup against Milan scheduled for January 16th.