Despite Juventus move, Spanish tax authorities threaten Ronaldo with "detention order"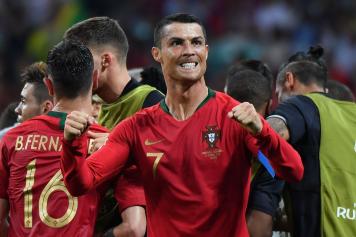 13 July at 20:15
The 'deal of the century' is complete; Cristiano Ronaldo will be playing for Juventus in the 2018/19 Serie A TIM season.
The 33-year-old Portuguese superstar signed for Juventus for a fee in the region of around €105 million, with him set to earn around €31 million a year net.
In recent months, Ronaldo has come under heavy scrutiny from the Spanish tax authorities and state after he was found to have committed tax fraud by selling his brand rights to a company in the British Virgin Islands to avoid high tax bills.
José Maria Mollinedo, the secretary general of the ministry of technician's union, has underlined the fact that Ronaldo still has things to settle with the Spanish state and tax authorities.
"
His transfer to Italy does not change anything,"
Mollinedo said to
Europa Press
"In the event of a conviction for tax fraud, a detention order or a judicial assistance agreement consisting of paying a fine could be activated. The payment of the interest capital had to be done a few months ago, or at least it had to be guaranteed."
For more news, views and features,
visit our homepage.