Deulofeu wanted AC Milan but they did not want him, the latest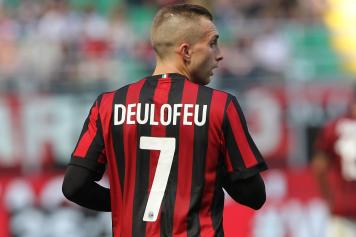 13 January at 19:25
Gerard Deulofeu had a great 6 months at AC Milan last season before then leaving for FC Barcelona. Under Valverde, the young Spanish winger did not get to see much playing time even with the Ousmane Dembele injury. The Blaugrana have since added Coutinho as Deulofeu wants to leave the Catalan club to get more playing time (and they also don't mind letting him leave). A few weeks ago, Deulofeu asked his entourage to make some inquiries about a possible return at Milan. He wanted to go back but the door was closed.... .
NO THANKS - Milan told Deulofeu that they like him a lot but that they don't have any room for him. They consider to have the necessary depth up front as they did not want to dish out additional cash. Even if Milan "turned" him down, Deulofeu would like to return in Italy. According to
Calciomercato.com sources
, Napoli have pretty muched locked up a deal for the Spaniard
as they found an agreement with him
. Giuntoli will now talk with Barcelona soon as they will try to find an agreement with them as well. In the mean time, Napoli are waiting for Verdi's response...
Jean-Luca Mascaro (@CalcioNews89)