Di Canio issues Milinkovic-Savic warning amid Real Madrid interest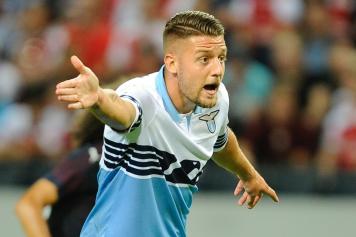 11 August at 14:45
Paolo Di Canio shared his thoughts on Sergej Milinkovic-Savic's possible Real Madrid move. The La Liga giants are reportedly interested in the Lazio star who, however, has a € 120 million price-tag:
"Everybody can ask as much as they want", Di Canio said. "If you lose Courtois in the final days of the transfer window then you are forced to sign Kepa for € 80 million. If Lotito sells SMS for that fee (more than € 100 million), I'd be happy for him. But we've got to remember than Milinkovic-Savic is a good prospect for now, nothing more." "He is an amazing talent, but his price-tag is too high. He is a prospect for the level he aims to play for. We are talking about Real Madrid and Real Madrid want to win, every year.
Milinkovic-Savic is a good player but he needs to prove that he can play at the highest levels, he needs to prove that he can make the difference with club like Real Madrid. He must be more concrete and do less tricks. He likes to show off his skills but he must be more concrete. With all the respect due, he has been playing for Lazio and he won nothing, it's not enough to demand € 120 million.
However, I reckon you can do a step forward by joining a bigger club because the new manager, new directors and new experienced team-mates can give you advices on how to improve your game and further raise your level."