Did Mattia Destro just secure the "miss of the season" title?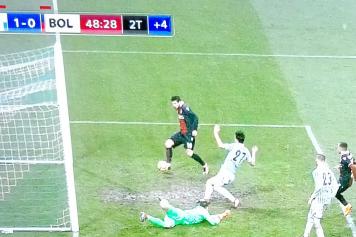 03 March at 17:20
Alberto Grassi's 48th minute goal proved to be the deciding tally in SPAL's 1-0 victory over Bologna.
The three points pulled the squad from Ferrara out of the relegation zone, for the moment, with Crotone yet to play this weekend.
However, it was Mattia Destro's miss at the which left everyone's mouth agape.
It's hard to believe, but the veteran striker missed from inches off the goal, in what is the front-runner for "miss of the season". Check out the video below.
bene ma non benissimo Destro pic.twitter.com/3G1XKSoKUU

— Salve Nerazzurri (@1haribo) March 3, 2018