Dimarco: we deserved the victory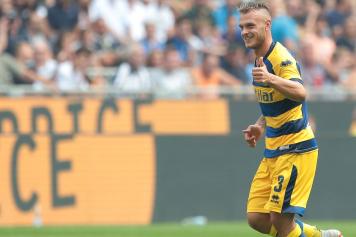 15 September at 17:45
Federico Dimarco scored a phenomenal goal from 25 metres out, to the bottom left corner of Samir Handanović.
The player spoke to Sky Sport after the game describing his joy of granting his side the winning goal.
"I think we deserved the victory, because we fought hard as a group to the bitter end,"
"Let's lot exaggerate with comparisons. I scored a goal and I'm happy. I dedicate this goal to my daughter, who will be born in a month.
"I anticipated Matteo Politano and then saw a gap, so I hit it. It went well. I am a little sad that I scored it against Inter, because I am an Interista at heart, but it's an important goal for the present and the future."
"I don't know if it was destiny, but I am focused on Parma now. We have to do everything to achieve safety and then we'll see.
"If Inter maintain that I am worthy of the club, then I'll go there next season, otherwise I'll be at another club."