Chiesa, Locatelli, Kean: Italy's best prospects XI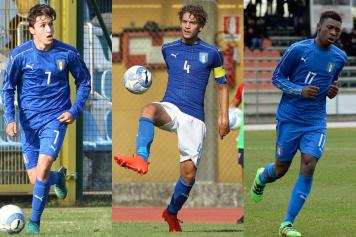 14 October at 16:46
Juventus boss Massimiliano Allegri has recently revealed that he believes Italy national team will be plenty of talents in 2022, when players born in the second half of the 90s will be tested at a senior level.

Many players like Gianluigi Donnarumma and Manuel Locatelli have already taken the first steps in AC Milan senior team, whilst 16-year-old striker Moise Kean is set to get firs senior call-up with Juventus tomorrow when the Old Lady hosts Udinese.

Our pundit Angelo Taglieri has lined up the best eleven prospects of Italian football born in the second part of the 90s. The manager, of course, is Massimiliano Allegri who is going to be 57 in 2022, when the Qatar world cup is going to take place.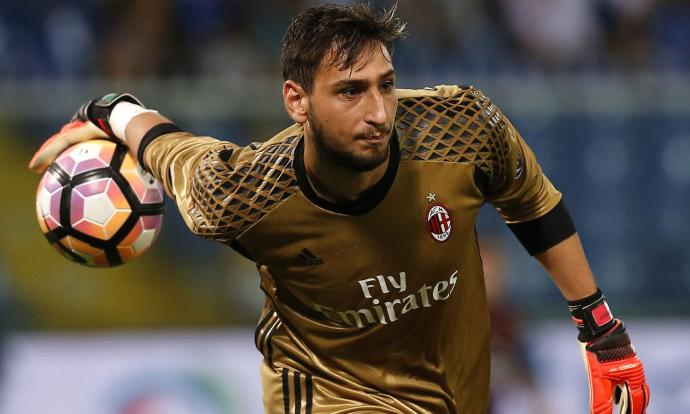 GOALKEEPER: Gianluigi Donnarumma (17). Is there anything else to say about him? Simply the best young goalkeeper in the world at the moment.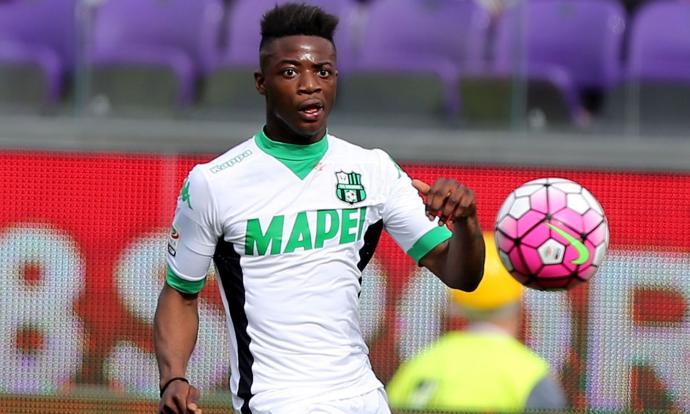 DEFENDERS: Claude Adjapong, born in Modena in1998, he plays for Sassuolo as right back and has already four appearances in Serie A. The duo Romagna-Romagnoli is picked in centre defence. We all know who Alessio Romagnoli (21) is, whilst Romagna is a 19-year old centre back under contract with Juventus but currently out on loan at Novara. Federico Dimarco, 19, is the left-back. The Inter loanee was one of the cornerstones of U-19 Italy national team last summer.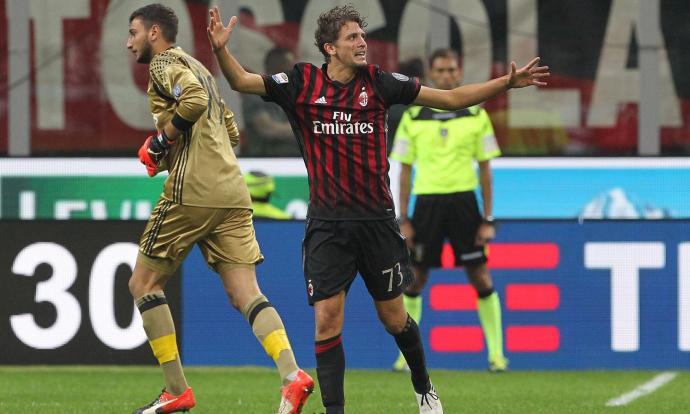 ​MIDFIELDERS: Manuel Locatelli (18) and Lorenzo Pellegrini (20). They went both on target in AC Milan's 4-3 win over Sassuolo two weeks ago. The third midfielder is Filippo Melegoni, the playmaker of Atalanta Primavera team.




​STRIKERS: Moise Kean, born in Vercelli in 2000. He has already scored three goals in three games this season and is probably the most interesting product of Juventus' academy. Inter's Andrea Pinamonti is also impressing with Inter Primavera team (17 year-old, four goals in four games so far this season), whilst Fiorentina promise Federico Chiesa is the third striker. Enrico's son has already collected two appearances in Serie A this season.

COMPLETE LINEUP: Italy (4-3-3): Donnarumma; Adjampong, Romagna, Romagnoli, Dimarco; Locatelli, Melegoni, Pellegrini; Kean, Pinamonti, Chiesa.
Coach: Allegri