Opinion - The Donnarumma saga comes to a chaotic, confused & sadly predictable end.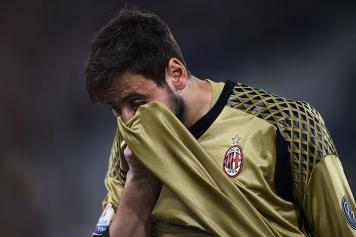 16 June at 11:20
In what has become one of the longest running contract sagas in Italian football, Thursday evening saw relations between Donnarumma's agent, Mino Raiola, and AC Milan come to a shuddering and most would now say irreconcilable conclusion.
Donnarumma, the darling of the Milan support, a player who at the age of just 16 years old was thrust into the limelight by then manager, Sinisa Mihajlovic, was widely expected to extend his contract, due to expire in 2018, and remain in Milan for the foreseeable future.
Today, at 18 years old, Donnarumma is Milan's undisputed number one and viewed as the long term successor to legendary Azzurri and Juventus goalkeeper, Gianluigi Buffon. Most supporters look to their team for indentity and when one of their own pulls on the jersey, there's additional pressure and pride in equal measure; from Totti at Roma to Insigne at Napoli, when supporters become players, fans expect more, but they also adore more. And that's what will make the events of Thursday evening and what they mean all the harder for Milanisti to take.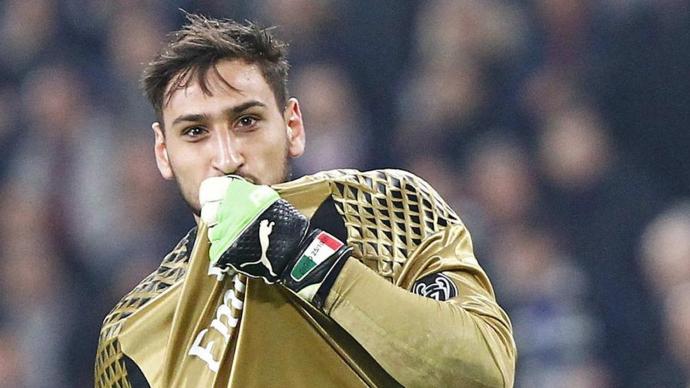 The well publicised and drawn out circus around Milan's new Chinese owners closing the deal to take over the Rossoneri didn't help matters, as the first rumblings of discontent appeared from Camp Raiola, stating that any continued crisis at Milan could see the player, and his entourage, look at potential suitors elsewhere. In fact, Raiola would go on to claim that the goalkeeper was worth €170m which, when you see Everton pay €30m for Sunderland goalkeeper Jordan Pickford, doesn't seem quite so far fetched given Donnarumma's obvious talents.
And then, as the new owners came to the fore, Raiola wanted further assurances regarding the direction of the club and their strategy going forward before "allowing" his client to renew his contract, and it's here that my concerns begin.
The job of an agent is to get the best deal for their client and that's understandable, but there are times when Raiola often comes across as pushing the envelope too far. Of course, people who hire Raiola know exactly what they're getting into when they sign on with him, and there's no surprises in the way he does business. Yet it's also arguable that those who sign up with Raiola are seen to care as much, if not more, about money as they do about trophies.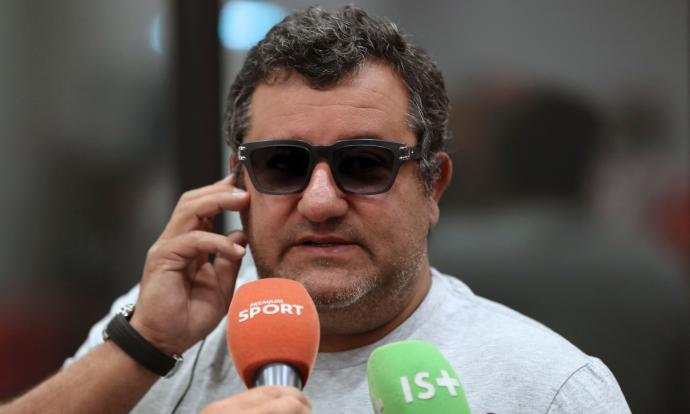 As Donnarumma turned 18 years old and became eligible to sign his first professional contract, Raiola spoke up once more, stating that the new investors were "embarrassing" and questioned if they would be able to do "positive things" with Milan, doubting their ambition and suggesting they would be unable to deliver on their promises. This was back in February this year, and yet as vocal as Raiola has been there was at least two way communication, but that all changed recently when Milan, frustrated that Donnarumma had not responded to their offer of a new contract, decided to try and speak to their player directly and bypassed Raiola; the agent was incensed.
Milan had set a deadline of Tuesday for the player to respond to their offer, believed to be €4m NET a season on a five year deal. With no response, the club tried to reach out to their player directly whilst on U21 duty with Italy for the European Championships, and it was then that Raiola's full rage was felt, believing that the club was trying to come between him and his client.
And this is where I start to get angry, because while Raiola is employed by Donnarumma, Donnarumma is employed by Milan. If the club (employer) wants to speak to their player (the employee) on a one-to-one basis, then that is their right as the ones who pay his salary.
Now, I'm not one for using everyday euphemisms when talking about football, in fact I despair it when people take their frustrations out on players with terms like, "I work 40 hours a week and I'd play for this club for free"! Yet when it comes to the bare bones, business relationship between an employer and an employee, euphemisms go right out the window because for me it is comparable to those of us who exist in the real world from 9-5, Monday through Friday or those of us who burst a gut working night shift.
If your employer phones you, texts you, or so much as wants to speaks to you; you'd damn well better respond, because if not you'll find yourself hauled over the coals the following morning being asked to explain your conduct.
It's about respect, it's about courtesy, it's about common decency. Some have said to me that there's no obligation to be courteous but for me they're not exclusive. Courtesy is replying to a tweet or holding a door open for a stranger, but when it comes to your employer there should, and normally is, an obligation to respond to them. They're paying your salary, funding your way of life, and at the end of the day by paying Donnarumma they are in effect paying Raiola; the great footballing circle of life.
And so, on Thursday evening, Milan's CEO, Marco Fassone, announced that Donnarumma would not be renewing his contract with AC Milan, calling the decision, "Definitive". The shockwaves were felt across social media within minutes, with disbelief from Milan supporters and amusement from Inter supporters, keen to point out that their city rivals' summer spending spree was being funded by the sale of their star player the whole time; a story I don't personally buy into given the drawn out nature of this entire saga, but you have to respect the rivalry and tongue-in-cheek nature there.
At the same time, many began to link Donnarumma to clubs; where would he go next? Names such as Real Madrid, Manchester City, and even Juventus have been mentioned and in a strange way it feels like the goalkeeping merry-go-round between Manchester and Madrid could play a major role in where Donnarumma ends up next.
It's no secret that Real Madrid want David De Gea and have for some time, so any potential move there would see the Old Trafford No1 spot open up and any young player would relish the opportunity of working under Jose Mourinho.
Juventus, themselves linked with Roma's on-loan Arsenal 'keeper, Wojciech Szczesny, may view this as a once in a lifetime opportunity to secure the man that most, as I said at the top of this piece, view as the true heir to Gigi Buffon's throne. In fact, late on Thursday evening, SportItalia reported that Raiola had met with Marotta and Paratici before rejecting Milan's final offer. Could Donnarumma really be 2017's Gonzalo Higuain?
However, in one final sad twist, it emerged that in one last ditch attempt to reach their player, Milan's sporting director, Massimiliano Mirabelli, reached out to Donnarumma's father in hope of reaching him. It appears that this, along with the aforementioned attempt at contacting the player himself, saw Raiola slam the door in Milan's faces and reach the conclusion that the player would not be staying with the Rossoneri.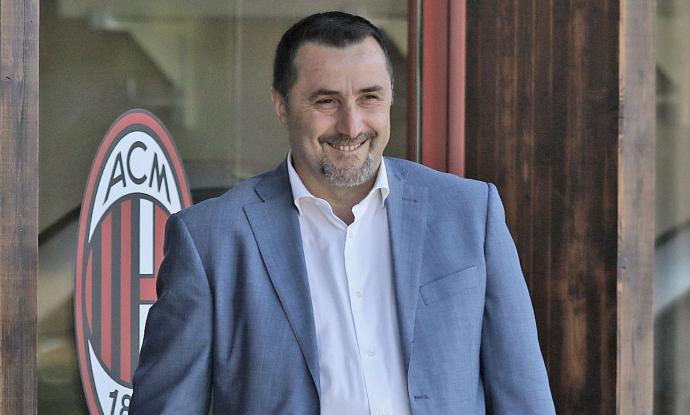 Again, it's a situation which makes infuriating reading as I can't see what the club have done wrong here and feel that Raiola's actions are somewhat heavy handed and quite frankly over the top. And yet, there are two sides to every story, and what has to be pointed out here is that while Raiola is the mouthpiece in all of this, Donnarumma is a grown man capable of making his own decisions.
It's easy to point the finger at Raiola and yes, he's the root of the problem as he's come between club and player, but at the same time there was nothing to stop Donnarumma picking up the phone, answering a text, or meeting with club officials in person in an act of simple, common, courtesy. The deal on the table was reported to include a release clause of just €10m should Milan fail to qualify for the Champions League in the new campaign and when questioning the actions of Donnarumma all I ask is this; what more do you want?
You're 18 years old. You're the No 1 goalkeeper for the club you grew up supporting. You're being offered the long term security of a five year deal on what is believed to be €4.5m to €5m per season NET. Any new deal would have been up for renewal in 2021 when Donnarumma would be just 22 years old. Take that in for a second, he rejected the chance to stay with his boyhood club for around €5m a year, after tax and deductions, which would have been renewed around the age of 22; when most people haven't even bought their own home, gotten married, or made any kind of life altering, responsibility laden decision. It really does put it all in context.
Likewise, Milan have lived up to their end of the deal by signing new players for the season ahead with the likes of Kessie, Rodriguez, and Silva already wrapped up and the likes of Belotti being linked.
Raiola said he didn't believe the new owners could take Milan forward, but their signings thus far show they definitely mean business and again, I don't believe for one second they offset those costs against the scenario of Donnarumma being sold.
Milan, on the surface, appear to have done all they can do retain the player only to be met by ignorance on the part of their employee and obstacle in the form of his agent.
In the end, its a sorry and some could say predictable end to a long running saga. As I said, you know what you get when you deal with Mino Raiola, it's just a shame to see such an exemplary footballing talent handle his contract renewal in such an non-exemplary manner.


James McGhie