Donnarumma and Raiola confirm they will restart new contract talks with AC Milan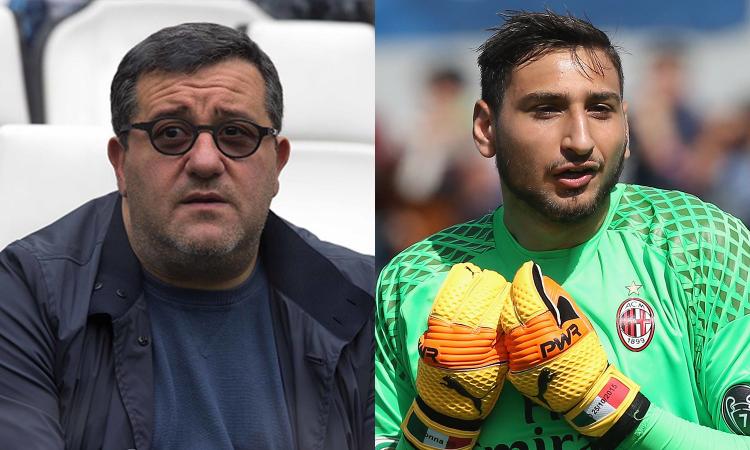 2017-26-06 - 10:55
Under-fire AC Milan goalkeeper
Gigio Donnarumma
is the most talked footballer in Italy at the moment. His future is up in the air and nobody knows if, in the end, he will sign a contract extension with AC Milan.
Donnarumma's social media activity has been pretty intense of late.
Yesterday he confirmed he is not going to part ways with his agent Mino Raiola,
whilst last night he shared a message on his official
Instagram
account, giving AC Milan fans hope that he can still sign a contract extension with the
rossoneri.
#Donnarumma #Raiola
Ieri , Oggi e Domani !!

— Gianluigi Donnarumma (@gigiodonna1) June 25, 2017
"I've created a bit of caos with my previous link and I am sorry about it. I want to repeat once again that I love AC Milan and that I am focused on the national team now. Once the U21 European Championship will be over, I'll meet the club alongside my agent Mino Raiola to discuss a contract extension."
​Unfortunately Donnarumma's
Instagram
post is not sharable anymore as he quitted the popular social media platform a few hours after posting his message. The 18-year-old has also shared a second Twitter message saying that his
Twitter
account had been hacked.
Hackeraggio sul mio account
Chiudo social https://t.co/GMkxsdZsct

— Gianluigi Donnarumma (@gigiodonna1) June 25, 2017
The player's agent Mino Raiola has also confirmed that he will meet AC Milan once the European championship will be over. "We'll meet AC Milan after the Euro. Now the national team has the priority", Raiola wrote on Twitter.
"tweet"tra me e Gigi tweet di amicizia.
Dopo Europeo incontriamo Milan. Adesso importante la Nazionale.

— Mino Raiola (@MinoRaiola) June 25, 2017