Donnarumma reveals what he told his father before AC Milan move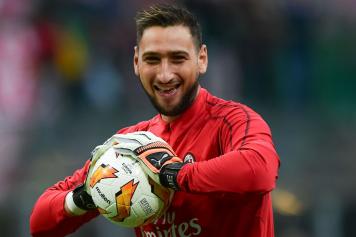 25 July at 20:30
Gianluigi Donnarumma spoke to Milan TV
in a double interview with his brother on the plane and talked about family matters, including his brother Antonio and his arrival at AC Milan many years ago as a child.
"Antonio? He always wants to be everywhere 20 minutes before the start, both at meetings and training. It can be both a positive thing as well as a negative one in my opinion," he said.
"My goalkeeping beginnings? I was very small as a child. He [Antonio] trained every day and I followed him, I started diving since I was 3/4 years, I have this passion ever since. I have this passion from a young age thanks to him.
"My arrival at Milan? My father spoke with the club and I told him that he had to do everything to bring me to Milan and so it happened," Donnarumma concluded.
The goalkeeper is currently preparing for his team's next match in the International Champions Cup against Benfica on July 28th at the ​Gillette Stadium.