Donnarumma: 'The worst is over, Ibra...'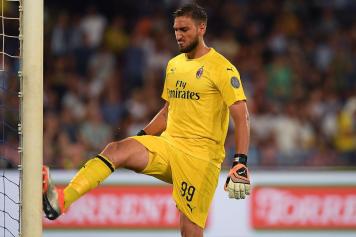 10 December at 09:55
AC Milan goalkeeper Gigio Donnarumma spoke to Sky Sport after his incredible saves against Torino last night: "The worst is over. I lived a tough moment but I want to thank my family and my girlfriend for their support. Transfers? I don't want to speak about this, there is no reason to do it".
Leonardo admitted that Zlatan Ibrahimovic won't be back at the club
, Donnarumma commented the decision saying: "I knew nothing about this, I've just known it from you".
"My save on Milik last season was different. I had to anticipate my movement to save the ball. Against Iago I waited for the header and I reacted managing to save the ball".