Douglas Costa likes Juve social media, possible transfer?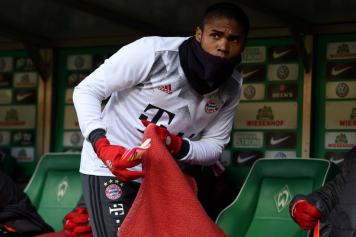 20 April at 19:59
Juventus, after impressingly eliminating Barcelona in the Champions League, has left the mark not just in the tournament but also on social networks across the world. The numerous photos of the Bianconeri partying in the dressing room have been cycled throughout the globe after such an enormous result against the Spanish giants. Not only did Roberto Gagliardini give his likes (then removed) to the images posted by Leonardo Bonucci, but also the striker of Bayern Munich, Douglas Costa, who liked the photos posted by former comrade Mehdi Benatia and the Brazilian national teammate Neto . A market suggestion. Probably because the Brazilian winger is a real goal of Juventus in sight of next summer.
The favorable result for Juventus could be a key factor concerning their possible summer targets, with a different class of player linked to the upper echelon clubs. Should the Old Lady continue to show the class they did against Barca in the next round, perhaps players like Douglas Costa will be happy to join them.