Douglas Costa proves to be a bargain for Juve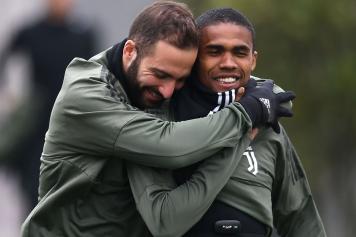 16 April at 11:20
Douglas Costa, who arrived on a €6m loan with a €40m buy-out option, was one of the best (if not the best) purchase of the Bianconeri this summer and yet in his early months at Juventus he struggled to integrate.
As done many times by Allegri, he didn't throw Costa into the action straight away but instead gave him time to integrate. Of the first 14 matches of Serie A, Douglas Costa played only six games from start, three of them for 90 minutes.
A normal pattern if you look at Allegri's style of coaching. New purchases, at the beginning of the season, never play a lot in the opening stages of the season. Costa is no exception to this, as has been displayed, with Allegri just now implementing him properly in the team.
The first real good performance of Douglas Costa arrived against Napoli. Just like against Samp, the Brazilian was one of the best players in the attacking trident. The winning goal by Higuain against Napoli was all crafted by Douglas Costa, who won the ball and then took a nice run to open the space for Dybala and Higuain. That evening, at the San Paolo, Douglas Costa began to understand Juve and Allegri. He began to understand that first there is hard work and then pleasure. First the sacrifice and then the show.
Today, one month after the end of the season, Douglas Costa is certainly one of those players able to change the balance of the game. He's not only one of the best players at Juventus but also one of the best in the league. Four goals and ten assists in 40 appearances. In the last 13 games, he has been the creator of eight Juventus goals with two goals and six assists.
Juventus will redeem Costa for €40m this summer. A great deal for Juventus, considering the prices of today's market.

Check out the gallery for yesterday's Juventus ratings