Douglas Costa: "Ronaldo? He can take us to another level, Allegri..."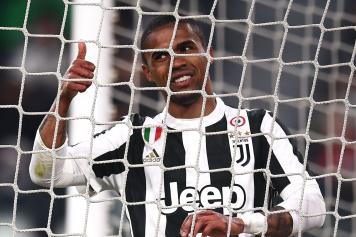 08 August at 20:15
Douglas Costa
spoke to Italian Football TV
ahead of his second season with Juventus, commenting on the arrival of Cristiano Ronaldo.
"I think Serie A is totally different from all the other leagues, it takes some time to adapt. I took me six months to reach my top, and this year has everything to become a special year. I think this season will be better.
"When you sign for Juventus, they treat you like a family. That's the most important thing in my opinion. Allegri? He is a coach with great passion for the defensive phase. This was important for me as I'm more used to attacking, he has turned me into a complete player.
"Ronaldo at Juve? I think he's already at a high level, however, he has the capability to take us to another level and achieve important things this season," Costa concluded.