Driussi, in Argentina they are sure: Milan are after him but River Plate....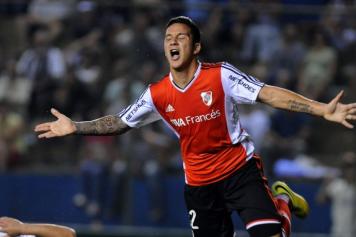 08 November at 16:21
Sebastian Driussi has attracted the interest of a few clubs including Milan. As we said earlier tihs week, Driussi will be offered to Milan soon as Milan's new sporting director Mirabelli knows him good thanks to the scouting reports he did at Inter. Driussi plays with River Plate and he has an Italian passport. He has a lot of quality even if he does seem a bit inconsistant at times. This is Mirabelli's biggest doubt on the player as Driussi only started scoring goals at a quick pace this season.
​
MEETINGS - In Argentina, the TV station
TyC Sports
let's us know that
" there have been a few meetings with Milan concerning Driussi". At the moment, River Plate want to keep their youngster as they are willing to offer him a contract renewal till 2019 with a release clause of 18 million euros. This would be a high number for Milan as they see his talent but they find that he still has to grow a lot.
Article by Fabrizio Romano, adapted and translated by Jean-Luca Mascaro (@CalcioNews89)