Dybala is back - Thanks to Lionel Messi!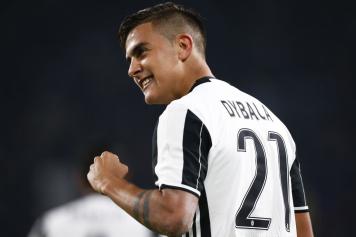 02 December at 09:15
For many he is the natural heir to Lionel Messi and Juventus striker Paulo Dybala is ready to return to first-team action after picking up a muscle injury in the defeat to Milan on October 22. The 23-year-old has returned to training with his teammates this week, looking leaner than ever and that is thanks in part, to one man; Lionel Messi.

La Stampa claims that the Barcelona superstar advised his fellow countryman on how to stay trimmer, fitter and healthier, by suggesting he visit Dr Giuliano Poser who issued some advice to Messi himself. Dybala took note and went to visit the dietician specialist in July where he was told to; "Avoid sugar, which is the worst thing for muscle and also to be aware of food containing excessive flour". Finally, cut out as many dairy products as possible which will help prolong his career at the top level. Dybala is back, Juventus coach Massimo Allegri is relieved.


Steve Mitchell @barafundler