Juventus, Dybala; "If you want the real answers about my future then you must ask the club or my agent"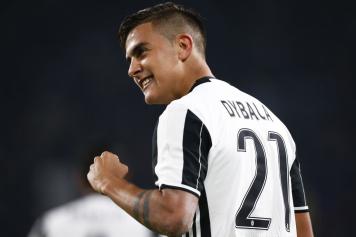 13 January at 10:19
A goal against Bologna last weekend and a
stunner against Atalanta on Wednesday in the Coppa Italia
and now all seems well in the house of Juventus striker
Paulo Dybala
. The 23-year-old is also close to signing a new deal with the Bianconeri and he's been speaking to
Corriere della Sera
about this very subject.
He began by explaining that; "I read these rumours about my possible transfer on social media but if you want the real answer you must talk to the club or my agent. I just concentrate on training hard and making the Juventus fans happy. On the contract we will have some news very soon as my agent has arrived in Turin this week. I am happy here and I feel good".

Dybala has been linked with a possible move to Real Madrid in the summer with President Florentino Perez looking to construct a side with some new-look Galacticos.