€50m World Cup star: I deserve Man United's interest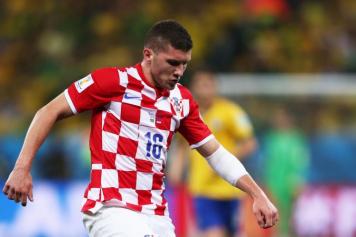 06 August at 13:40
Manchester United will be glad to know that one of their targets is very happy that they're interested in him. His name? Ante Rebic, the former Fiorentina man who has enjoyed such a good World Cup with Croatia.
The scorer of nine goals last season with Eintracht Frankfurt, the 24-year-old showcased his intense, skillful play in Russia, where he netted once for the ex-Yugoslav Republic as it made it all the way to the final in Moscow.
Manchester United were reported to have offered €50 million for him, while Sevilla and Tottenham are also known to be keen.
Rebic reacted to the Red Devils' rumoured approach by telling Goal.com that:
"I am obviously glad to hear and read about how many big coaches and clubs are asking about me. Honestly, I think I deserved it!
"I had a great World Cup and an even better club season with Eintracht. Yes, I know there are concrete offers, I keep in regular contact with my agent.
"I'm glad I proved that everyone can count on me, but as I said there is enough time left until transfer window closes."
Frankfurt has so far denied having been contacted at all over their star, though Rebic was hinting that a move could still happen:
"Transfer offers? It's still early for those stories, the transfer window is open for almost another month," he said.
"When I moved to Fiorentina the transfer was completed on August 29, and my transfer to Eintracht was done on August 31.]
"Most transfers are done during the last days [of the window] so that is when my situation will be more clear. Now I am an Eintracht player and I have returned to training with my team."