€53m Arsenal star says he turned down PSG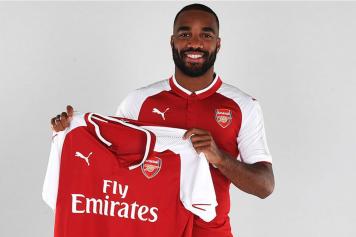 04 October at 14:15
Alexandre Lacazette claims that he shot down PSG in order to join Arsenal, claiming that there was "only Lyon" for him in France.
The former Lyon star moved to Arsenal for a massive €53 million this summer, but because the first player since the 1980s to score in his first three league homes games with the Gunners.
Speaking to RMC, however, he revealed that the 26-year-old - who became a legend at his formative club Lyon after scoring 129 goals in eight seasons there, six as a regular starter - turned down PSG.
"We talked with PSG but quickly I knew that it wasn't where I wanted to go," Lacazette added. "In France, for me, it was only Lyon. PSG could have enabled me to make progress because they have great players but I wanted to experience another league."
Though he admits to not having fully adapted yet, the French international is optimistic about his experience at the Emirates.
"At the Emirates, I have good stats [four goals in four games].
"Now I'll have to continue like that and have the same stats away from home."