Editorial: Who should Arsenal turn to if Wenger leaves?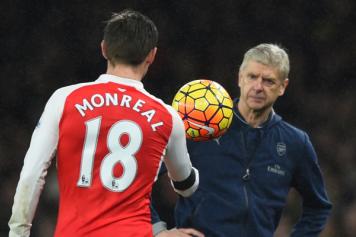 16 February at 11:30
As the final whistle blew at Stamford Bridge last weekend, Arsenal's players were dejected, deflated and well and truly beaten. The once proud empire of English football that reigned over the land and earned many admirers from all over the world was over.

The dominant footballing team of London had been conquered by its enemies from the West. The longest-reigning King appeared to have lost all of his power.
Since his surprising appointment September 1996, Wenger has gone on to become the clubs most successful manager by claiming 6 FA cups and 3 Premier League titles. He is also the man behind 'the Invincible's' season back in 2003/04 – rightfully giving him the title of king. His achievements as a manager have rightly lent him legendary status, his revolutionary philosophy earning admiration from across the globe.
However, despite two consecutive FA cup titles in 2014 and 2015, the club's failure to march forward in the league has left many of his loyal followers wanting a change. The king had become a tyrant.

Although Wenger has secured a top four finish every single year since he joined the club, the club have been seen to lack ambition and are only interested in running Arsenal as a business. With Arsenal fighting for the title only seeming to fade away disgracefully over the years even the most pro-Wenger supporter wanted a new reign. The defeat at Stamford Bridge confirmed that.
In the summer, the Frenchman's contract is up, and there is still uncertainty whether he will stay on or not. The club have been searching for a new man to take charge and for a new man to continue the success Wenger has given them.
One day Le Professor will step away from his kingdom, and it's now up to the board to find the right heir to the throne. Here are some recommendations Arsenal should be looking at:
Massimiliano Allegri
Currently the favourite to succeed Wenger is Juventus head coach Allegri, who since taking charge in Turin in 2014 has seen his side build on Antonino Conte's achievements by winning Serie A back-to-back and make a Champions League Final appearance in 2015.

The Italian Coach of the Year was also responsible for delivering domestic success for AC Milan in 2011 (breaking rivals Inter's dominance) and also making it their first Scudetto since 2003/04.

It is success like this that makes the Arsenal board believe he would be able to carry on the legacy that is to be left behind. With his reported agreement to leave Juventus at the end of the season (mostly due to media scrutiny) he would be able to move in to North London quickly and begin his duty to bring back success.
Allegri's accomplishments at Juventus make him an ideal replacement and he would bring something different to the helm. In my opinion he is the ideal candidate to take the club forward as he brings in a wealth of experience that Arsenal will need.
Eddie Howe
Eddie Howe has also been rumoured to be high-up on the list to replace Arsene in the summer. His story at Bournemouth has been nothing short of a fairtytale. The Englishman, 39, took charge of the south-coast side in 2008 and overcame a 17 – point deficit to keep the club in League Two by the end of the campaign.

The very next season Howe got the club promoted despite a transfer embargo. His short stint in charge of Burnley was seen as a learning curve and he returned home to his beloved club in 2012 by gaining them promotion to the Premier League in 2015 – in just three years. As well as his remarkable accomplishments, Howe has been praised for having his side play good football, something Wenger has firmly established and is just another reason why the North Londoners may come calling for him.
However, although Eddie Howe is one of the best managers in the league, a move to Arsenal could be too much for him. It would be better for him to establish himself at a club a bit further up the league to show that they he is capable. Gaining the experience like that would then put him into the position to take charge at the Emirates in the future. But, it is better for him to stay focused at Bournemouth and for him to keep them in the league before he can begin his inevitable rise to greatness.
Carlo Ancelotti
Ancelotti is one of the world's most respected and success managers of all time. The Italian, 57, has found success at Milan, Chelsea, PSG and Real Madrid highlighting his dominance on the domestic and European front. Currently at Bayern Munich, he is expected to continue the Bavarian's and his own tradition of glory.

His experience and consistency in winning trophies is a big reason as to why Arsenal may want to consider making a move for the former Roma player. His success in Europe is also a major factor because he has been able to win the Champions League three times.

Arsenal's continued struggles in the competition would give them good reason to want Ancelotti in charge. Coincidently, both sides meet in the last 16 of the competition, and Bayern are amongst the favourites to win it for a sixth time.
Although it is a longshot, Ancelotti is not the most popular man at Bayern, with his side grinding out victories in the Bundesliga has led to some fans to question him. It is worth the board keeping an eye on his situation here as his pedigree would be very much needed to take over the Gunners. If he becomes unhappy between now and the rest of the season, they could persuade him to join.
Dark Horse: Gary Rowett
​Arguably the most unlikely candidate for the job – but is my personal recommendation. Rowett did a remarkable job at Birmingham when he took over a struggling side in 2014 and turned their fortunes around drastically, despite having next-to-nothing in funds to work with. His promotion of youth to his side saw the West Midlands very much in the promotion hunt again this season around. However, he was surprisingly sacked in December with his side 7
th in the table to make way for Gianfranco Zola. Since then he has had a number of offers but is yet to start a new venture.
My praise and admiration for Rowett is high and he will leave the Birmingham board red-faced when he goes on to accomplish great things without them. He may not be ready to move to Arsenal just yet but he is someone who the club need to bring stability and to make a lot out of very little. Even offering him a role at the club in some capacity will allow him to ply his trade at a higher level. It is only a matter of time until Rowett takes over at a new club. Arsenal could very much be a possibility.
What is important for Arsenal now is to ensure a smooth transition from Wenger to the new man in charge. They need to learn from the mistakes Man United made after Sir Alex Ferguson stepped down in 2013. The board have the time to search for the right candidate and the right leader to step into Wenger's position. Despite all his criticism, Wenger has done remarkable things not just at Arsenal but in football. He will be missed greatly.
Reece Hainesborough, @Haynezy24
Reece Hainsborough