Editorial: Why is Vincenzo Montella still in charge of Milan?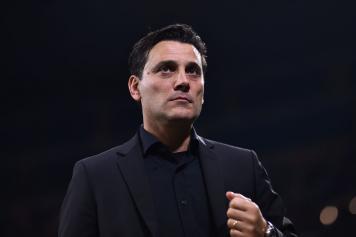 20 November at 18:55
Milan have begun the
current season catastrophically.
They have made only 19 points, seven less than Sampdoria, who are ahead of them in sixth place. Even worse, the Rossoneri are already eleven points short of fourth place, which would be synonymous with Champions League football, their minimum objective at the start of the season.
Roma also have a game in hand, and don't have an owner who is being accused of fraud by a recent New York Times report.
Despite investing 230 million, Milan still played Fabio Borini instead of Ricardo Rodriguez against Napoli. The former Fiorentina Coach's decisions go beyond baffling, lining up Manuel Locatelli behind the striker. This resulted in the Diavolo never touching the ball in the Napoli box in the first half.
The strikers look to be wandering aimlessly around the pitch. Is it a coinidence that Kalinic and Silva are having the same problems Bacca did? Are they being prevented from scoring by being forced to play their backs to goal?
The rumours from Milanello indicate that Montella isn't on speaking terms with Mirabelli, and that another faux pas could endanger Montella.

DL, adapted by @EdoDalmonte