El Shaarawhy: 'Totti, Pirlo, Ibra and Mbappé the strongest team-mates I've had'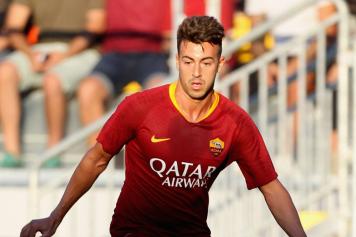 28 February at 11:05
Roma star winger Stephan El Shaarawy has spoken with
La Gazzetta dello Sport
about his future and his career. "I haven't spoken with Roma for the contract extension. And I don't want to talk about it until the end of the season. I want to remain focused on games. For sure, I want to stay in Rome. I received a very warm welcome and I feel well here. We'll speak about it at the end of the season".
NATIONAL TEAM - "It always depends on what you do with your club. Maybe I can receive a call-up in the future, for now I am happy of the last one. There are many great wingers in the national team. Maybe we don't score so many goals but we have quality".
BEST TEAM-MATES - "The strongest team-mates I've had are Totti, Ibrahimovic, Pirlo and Mbappé. Kaka? I've known him and I've played with him. He is a great person and an amazing footballer2.