Emery: 'After 22 years of Wenger, I had to open the windows'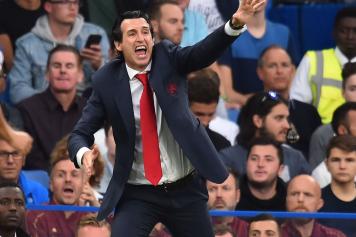 22 November at 11:00
In his first interview to the media of any country since his arrival at Arsenal,
Unai Emery spoke to Marca
about his first months at the Emirates Stadium.
"Why I was chosen by Arsenal? I was a part of a list of eight candidates, as Ivan Gazidis said. But Arturo Canales [not yet his agent] insisted that I was the best candidate of all," he said.
"Nowadays it is very difficult for a coach to resist for 22 years. The chairs had to be moved in all estates of the club. And not because of previous negligence, but to stimulate everyone again: shake, sweep under the carpets, open windows, but in a positive way.
"Wenger? I met him once. I respect him a lot, but no matter how much info he gave me, I had to change things. I told the players: 'We start at kilometre zero'. Even now, four months later, I still say that we are at the beginning.
"What I changed? There were great physical trainers here before that continue their work. We have not changed. Just details such as putting a gym next to the field to make them closer and make the move from one to another easier. The ideas remain the same. Food habits? Together with the nutritionist and the physical trainer, we agreed to remove juices with sugars. But it is normal, I do it at home: eat sugar-free, less fat, healthier food.
"My Arsenal? Before Wenger's arrival, Arsenal celebrated 1-0 results and was based on defensive solidity. With Arsene, joy was turned into the attack, and the perfect combination arrived during The Invincibles [2003/04 season]. But over time, only technical quality and offensive freedom were taken care of, losing the defensive structure. What I want is to unite both essences and be more competitive. Arsenal was in decline. We had to stop it.
"A step below the top 4? We can improve. I want to be demanding with that. I am delighted about the club's treatment in everything, but I want them to demand more. The Premier League is not the same as 20 years ago when City and Chelsea were half teams. The outside capital has changed everything and Arsenal must be big.
"English football? All the teams have one or two players of high level, because of their economic power. Here come the best, with the exceptions of Real Madrid, Barcelona, Bayern, PSG, Juve and a few others. Even the best coaches: Pep, Klopp, Mou, Sarri, Pochettino," Emery concluded.