Liverpool, Emre Can is on fire as Juve look on...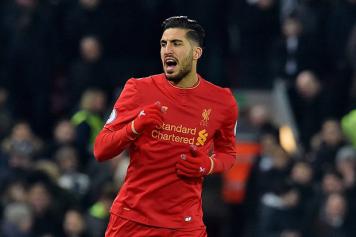 24 February at 20:10
Liverpool took on West Ham earlier on today as Emre Can was on fire. In the end, Klopp's team won by a 4-1 score line as they beat Joao Mario's West Ham pretty easily. Emre Can scored a goal and added an assist as he seemed everywhere on the pitch. Juventus are hoping to get him as soon as possible as they are working hard to get him on a free transfer come summer time. The bianconeri fans are hoping that Emre Can will join their squad as he could be a perfect signing for the Juve midfield.
Juve are in the driver's seat but Klopp is still hoping that Liverpool renew his contract. Many big European clubs are after him but as previously mentioned,
Juve are in pole position for him.
Emre Can has appeared in 35 games overall in 2017-18 (for Liverpool and Germany) as he scored 4 goals and added 4 assists on the season to date. The 24 year old keeps getting better as he can really become a solid midfielder for years to come...